Well, with the thaw well underway, thoughts turn to Baltimore, Youth Nationals and Master Worlds qualification writes Sean Craig, Training Officer.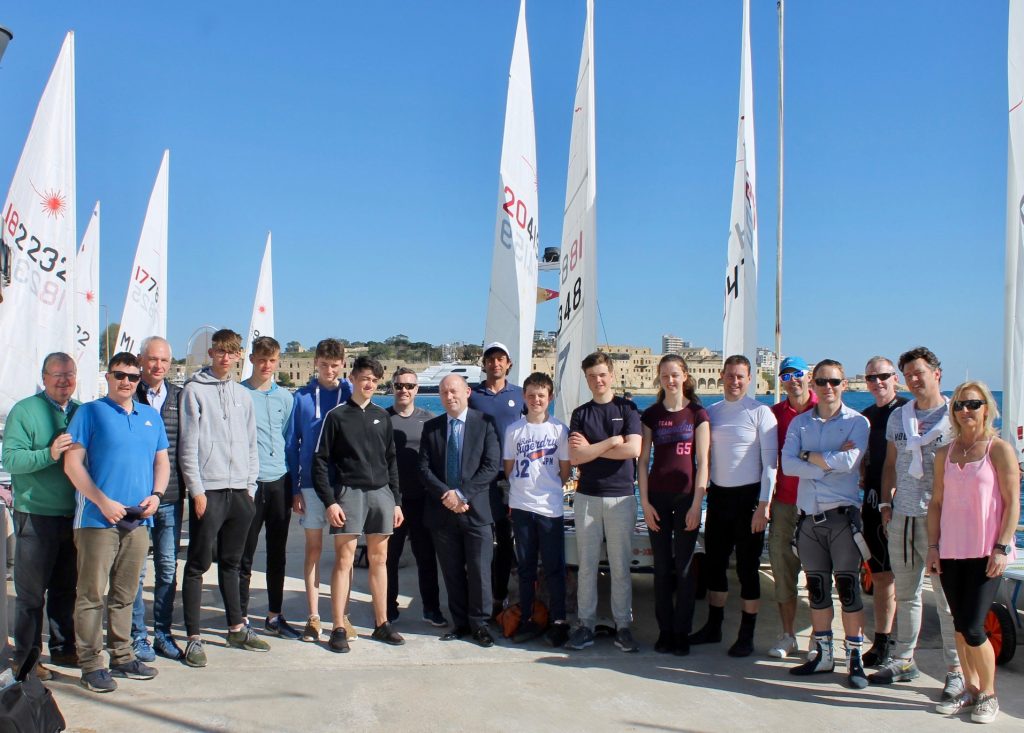 A few of us are just back from a great few days training in Malta. Indeed, it was great to end up having a few combined multi-national races out there that also included our Irish Transition year sailors. As Masters diced with TY, it was clear the youngsters have been training hard. Speaking of which, calling all Annalise wannabes, Mná na hEireann, etc..we have only one or two places left for the ILA Ciara Peelo weekend (details here).
I'm also sure other clubs and coaches will be busy arranging sessions before Baltimore too. Perhaps we should all try and make sure these sessions are as open and inclusive as possible. Already I'm finding out that sailors from smaller Laser clubs and fleets find it difficult to access training so please let's all remember this.
Finally, how about a double challenge of two famous, iconic races next weekend as the ultimate preparation and training for the new season?. You don't always need a coach to sharpen up and get those legs hard for Balti!. Howth has its Round the Island race at 1030 with a normal race beforehand (see Dave Quinn's FB post) next Saturday March 10th. Then the Royal Cork YC has the Horizon Energy Group PY1000 on Sunday March 11th at 1200 on the river, in front of the club. There's big cash prizes for this one and Lasers have dominated in the past (www.rcyc.ie for details).
Tackle BOTH these monsters and your stamina and boat handling will be well sorted. Oh, not forgetting.. big shouts out to Finn and Aoife for mega results in Andalusia!. Well done to the other Paddies too. Great to see Clare Gorman doing her first overseas Radial event there after the big rig switch from 4.7.
Right, I'm off down the Club to blow the snow off the cover, let's get Lasering !