CH Marine Munster Championships 2018
March 31, 2018

-

April 1, 2018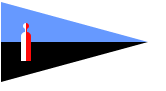 The Munster Championships will be hosted by Baltimore Sailing Club on 31st March and 1st April, 2018. Baltimore Sailing Club looks forward to welcoming the fleet back again for 2018.
Baltimore Sailing Club website.
Official "Baltimore" website with accommodation options available here.
Registration for this event is now open via ACCOUNT section on the website here. If you were previously a member you will need to enter the email address you originally signed up with. Then click on "reset password". When you receive an email allowing you to reset your password you can then fill in your sailor profile and update. This information will only need to be completed once (unless you are changing rig type or sail number).
You will then be asked to pay via a PayPal link. Once your payment is processed your name will be added to the list of sailors entered.
If you are not a current member of the Irish Laser Association you will need to join before you can enter. If you are a member of another Laser District Association please contact us directly to enter at [email protected].
Boats shall use their correct sail numbers in accordance with the ILCA Rules and RRS Appendix G.
Early entry cost is €50 and is available until 23rd March, 2018. Full entry cost of €75 will then apply until 29th March, 2018. Online entry closes at 9pm on 29th March. Registration will be available at the event on Friday night and Saturday morning (cost €75) but we can only accept cash.
Notice of Race Munster Laser Championships 2018
Munster Championships 2018 Amendment 1
Sailing Instructions (Munsters) 2018
Irish Laser Munsters Supplementary Sailing Instructions 2018
Results can be found here – CH Marine Laser Munsters 2018.
Event Sponsor CH Marine will have a support van at the event with all the laser essentials onboard. However, should you require specific items please contact the CH Marine Team in Skibbereen prior to the event and they will be happy to assist you.


Craftinsure are also supporting the event with some goodies for the sailors at registration.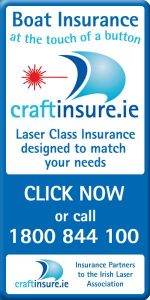 Many thanks to our sponsors for their continued support and no doubt you will remember them when you next need laser products or boat insurance.