The ILCA (Laser) Ulster championships were contested this weekend in excellent sailing conditions in the picture-perfect village of Whitehead, home to the hosts: County Antrim Yacht Club. Competitors enjoyed steady northerly winds of 12-18 knots on Saturday and 18-25 knots and sunshine on Sunday and contended with strong tidal currents on a trapezoidal championship course. 54 competitors participated in 6 races, expertly managed by race officer, Sheela Lewis. The impeccable hospitality and charming setting of the CAYC made for a very rewarding experience for all sailors. In the prizegiving, Sean Craig paid tribute to the friendly welcome offered by the CAYC, a sentiment that was greeted with enthusiastic applause by all participants.
All photos Courtesy of KATHRYN ANDERSON
The ILCA 7 (Laser standard) Fleet of 13 boats was won by youth sailor, Finlay Tulett of Dalgety Bay SC, Scotland. Ed Rice of RCYC placed second, and third place was awarded to Ross O'Leary of RstGYC. In a tightly contested event, where conditions made for grueling beats and fast downwind surfing, it was good to see youth sailors entering the ILCA 7 fleet and challenge the senior sailors. Irish Laser Association is expecting to see a growing number of youth sailors entering the ILCA 7 (Laser Standard) fleet and this opening event of the season gave a glimpse of the challenge that the younger sailors pose!
In the biggest fleet (28 entries) it was great to see ILCA 6 (Radials) from all corners of the island, of all ages, coming together for the first serious racing for almost two years. First female overall was local Whitehead sailor Ellen Barbour, who counted two excellent third place finishes. Sean Craig (RstGYC) followed up his recent Master Nationals win with another first overall in the Ulsters, but was pushed extremely hard by many younger, rising stars.  Chief amongst them was 2020 RYANI Youth Champion Tom Coulter from Larne, who showed a lot of speed and was just edged out of first place in a few races. This performance gave Coulter second overall, a few points ahead of 2018 Topper Worlds runner-up Hugh O'Connor (National Yacht Club). O'Connor won the middle race each day in the tough six-race series, sailed in super conditions with great downwind surfing and tough beats, into the tide. RO Sheela Lewis had to contend with many general recalls, and there were black flag casualties when the tide turned and the ebb started flowing hard out of Belfast Lough.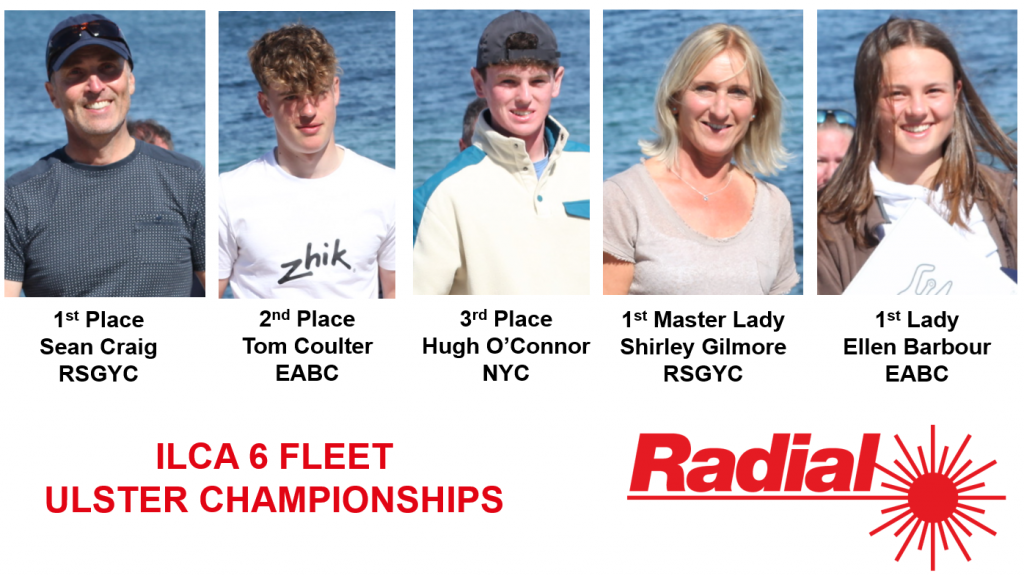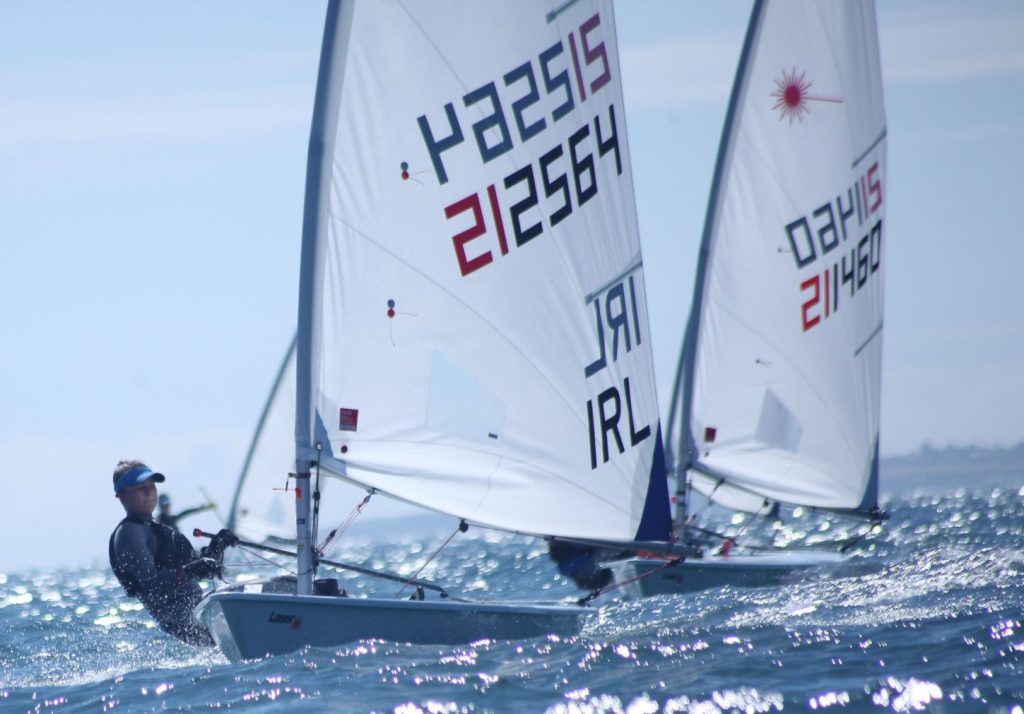 The ILCA 4 (Laser 4.7) fleet was won by Christian Ennis of the NYC, Dun Laoghaire, with Mark Henry of the RStGYC placed second and Zoe Whitford of East Antrim BC in 3rd. Further congratulations to Zoe Whitford who was also the first-placed girl in the ILCA 4 fleet. In the prize-giving, a special mention was made of RstGYC sailor, Krzysztof Ciborowski who was in 2nd place after day 1 but had to retire due to injury.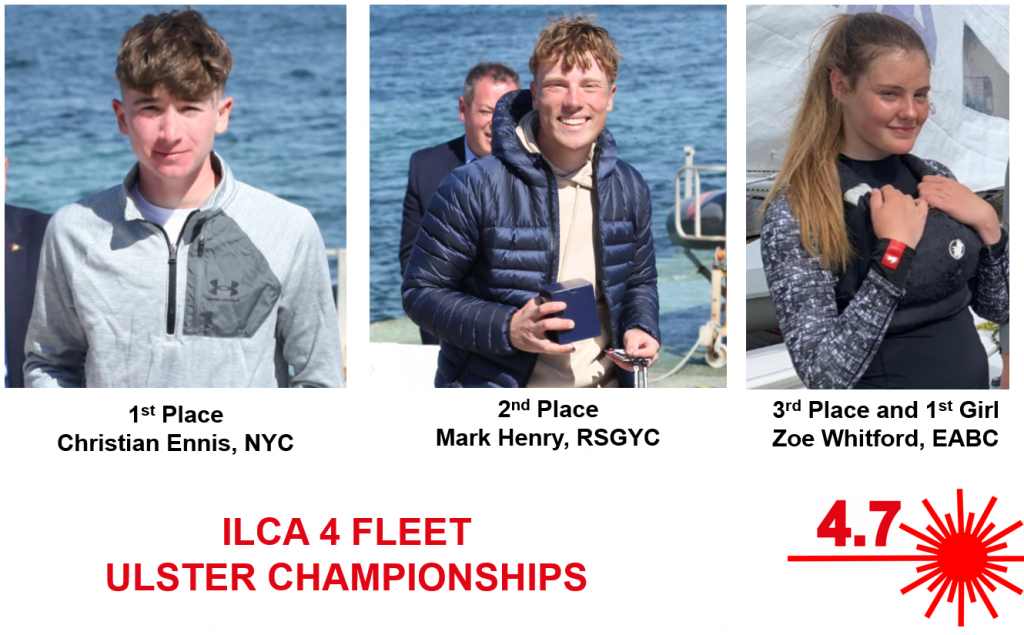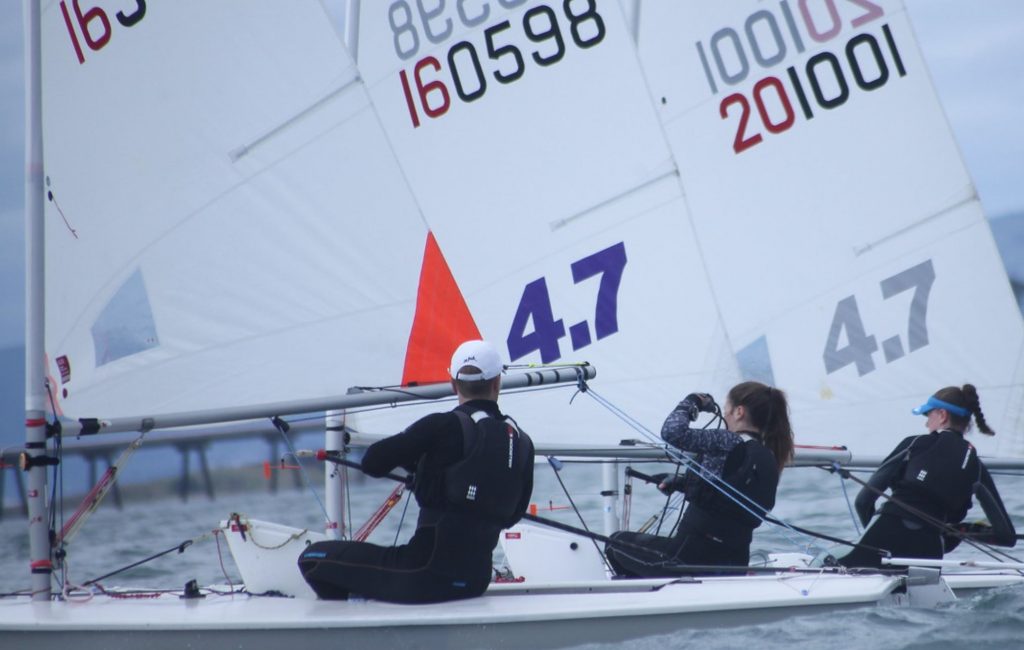 All photos Courtesy of KATHRYN ANDERSON