Royal St George Sailor, Tom Higgins put in an impressive performance to win all 5 races in the ILCA 7 (Laser standard) fleet and lift the winner's trophy at the Connaught championships. The event was hosted by Wexford Harbour Boat and Tennis Club in light breezes and hot and sunny weather. To manage COVID risk, the event was capped at 100 sailors and was fully subscribed within days of opening. The large number of sailors who then went onto the waiting list in hope of getting a place in the event attests to the popularity of the ILCA fleet in Ireland. With many high-performance sailors returning from international events, the standard was particularly high and made for exciting racing.
2nd and 3rd places in the ILCA7 (Laser standard) fleet were awarded to Jamie McMahon and Ewan McMahon respectively. The 2 brothers from Howth Yacht Club managed to squeeze local sailor, Ronan Wallace of WHBTC, into 4th place. The master's category was won by Ross O'Leary of Royal St George and the first youth sailor in the ILCA 7 was Kei Walker, also from the Royal St George.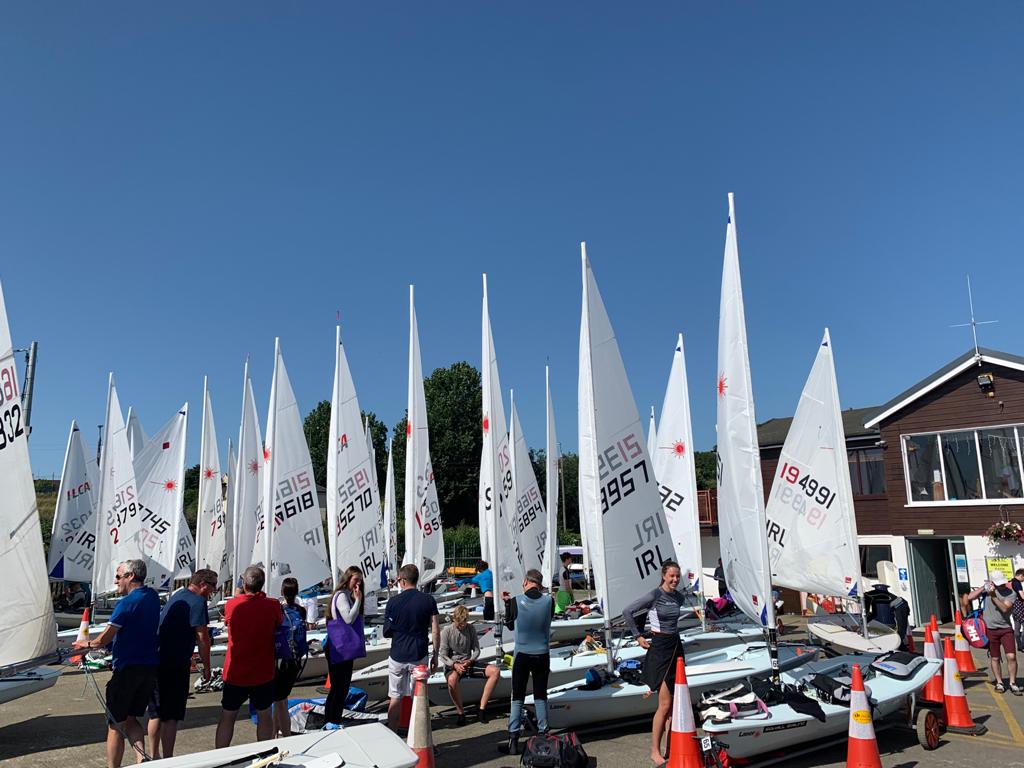 In the ILCA 6 (Radial) fleet, the young Michael Crosbie of RCYC put in an impressive performance to lift the winner's trophy. Crosbie has recently returned from European Youth Radial Championships in Croatia where he placed 32nd. Irish Academy sailor, Aoife Hopkins of Howth YC, finished second with young rising star, also of Howth Yacht Club, Eve McMahon finishing in 3rd. Eve also recently returned from the European Radial Youth Championships in Croatia where she finished with silver.
The first master in the ILCA 6 (Radial) fleet went to Sean Craig who finished 9th overall. Craig, of the Royal St George, has had a fantastic season so far, being recently awarded the Afloat.ie "Sailor of the month for June 2021". He has been on top form, winning the Masters champs and the Ulster Champs within the last couple of months.
First prize for Lady Master in the ILCA 6 went to Shirley Gilmore of the Royal St George, who finished 15th overall, facing off strong competition from Alison Pigot of the National YC and placing impressively in a very strong fleet.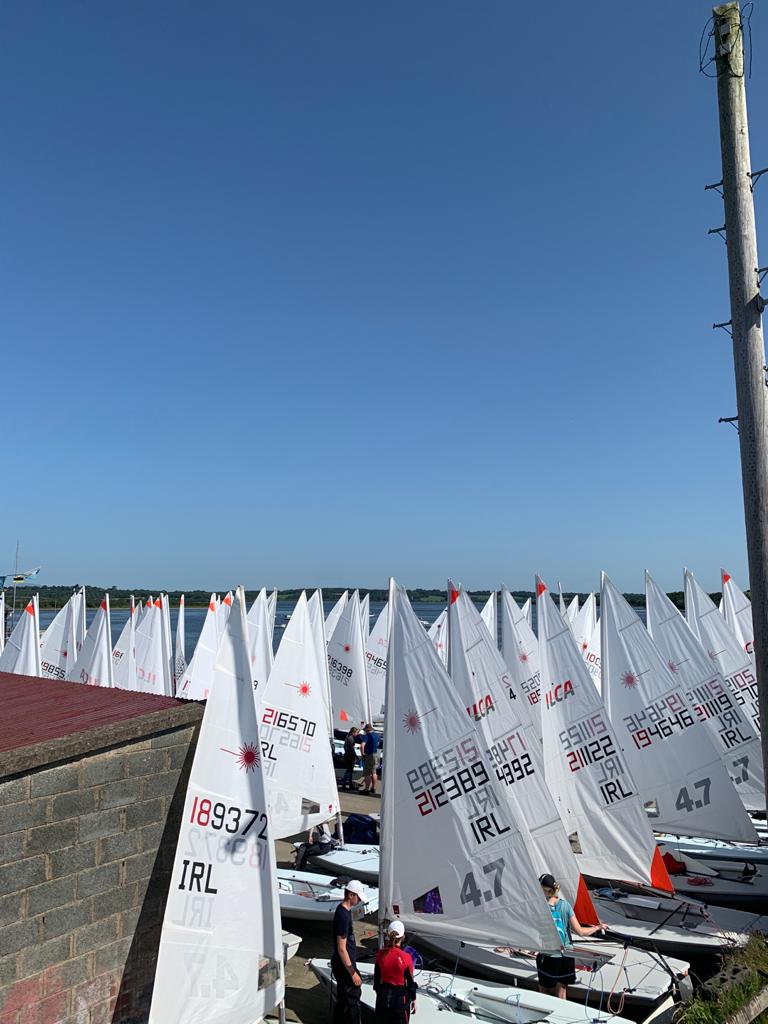 In the ILCA 4 (Laser 4.7 Fleet) the top 2 positions went to RCYC sailors with James Dwyer finishing in the first place and Darragh Collins taking silver. Krzysztof Ciborowski of Royal St George finished with Bronze.
The winner of the ILCA 4 fleet for the girls was Eimer McMorrow Moriarty of TBSC with Isabel McCarthy of RCYC taking the second position and Hannah Dadley Young of Ballyhnolme YC placed the third girl.